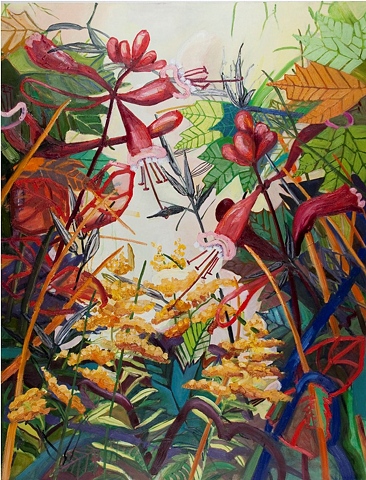 Traveling Artist & Permaculture Designer
My work is inspired by the forests I love, wildlife I discover, places I wander. Through small moments of my own experience, expanded on by my artwork, I attempt to reach more universal waves of common understanding.
My media adapts to my current mode of travel, from small scale collage to large oil paintings.