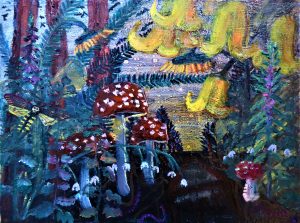 autumn is here & all the change that comes with the season of fire, harvest and rain.
now is the time to share all that has grown from the seeds of springtime with the world
I have created a new shop for my art here on my personal website. In my new store you will find collage art, small paintings, and wearable art earrings.
thank you for your interest in my work ~Currently USA Shipping has been included in all prices
note that some items in my portfolio are also available for sale, but are not listed in my shop as they come in many sizes & are not a flat rate to ship// inquire directly if you are interested in one that is not available in my shop, and many more new pieces will be posted to my portfolio as I varnish and document the many boxes full of paintings from the past 6 months